While the types of equipment needed by runners is relatively limited, a good pair of running shoes is a must. Running shoes not only provide substantial midsole foot cushioning, they also offer arch support, aid in the prevention of injuries and can promote improved athletic performance.
Land soft, push off hard: with the unique cushioning of Cloudtec®, these men's running shoes add fun to your run.
 CloudTec® in Helion™ superfoam offers increased forefoot cushioning and enlarged rear Clouds dampen heel strikes. The extreme rocker outsole and re-engineered Speedboard® give even more propulsive power. Hit the streets in a shoe for those who want to do less – with the planet in mind
Check out The Shoe Review for my thoughts on the line up of shoes I have used from On.
Salomon Sonic 3 Accelerate
These shoes are fast! Salomon developed Geometric Decoupling™ which works with the foot to provide guidance for an effortless and efficient heel-to-toe transition. You can certainly feel the foot turnover and the
One of the things I love about my Ultraboost is the sock-like feel. What attracted me to the Sonic 3 is the seamless Featherlight Collar. The shoe is soft, comfortable and minimalist without sacrificing fit.
Another thing which made the Sonic 3 a great alternative to the the boost technology used in my favorite Adidas shoes is the boost foam. Salomon's combination of foams, one to dampen, one to propel, makes these shoes really comfortable. The foam reduces vibration upon foot strike and decreases muscle fatigue without affecting the overall run.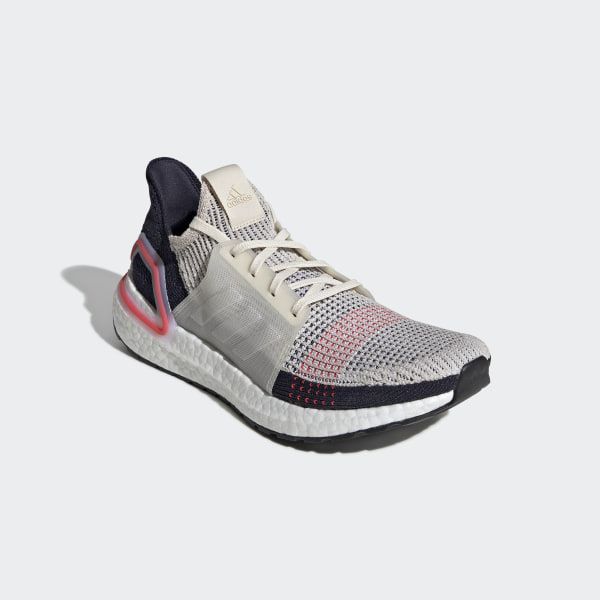 Adidas Ultraboost
The Shoe I want to dislike.
I want to dislike this shoe so much, but I can't bring myself to badmouth it.
From Adidas:
Running reinvented. These high-performance neutral running shoes deliver unrivaled comfort and energy return. The lightweight and propulsive shoes have a seamless knit upper that's engineered with motion weave technology to provide stretch while also holding your foot in place as you run. The second-skin fit follows the shape of your foot to reduce pressure points.
From Me:
I can not effectively articulate how much I love this shoe. It feels like it was meant for running and comfort all at the same time. They are light enough that I can wear them for a marathon and still get good foot turnover and speed, but offers enough stability that my feet and legs are not over-fatigued.
Karhu IKONI ORTIX
From Karhu:
A ½ LENGTH FULCRUM MIDSOLE MAKES THIS A CUSHIONED SHOE ON IMPACT AND DIRECTS ALL FORCES FORWARD. THE ORTIX MIDSOLE PROVIDES ARCH SUPPORT, ALIGNING THE FOOT AND REDUCING PRONATION AND FOOT FATIGUE. THE AEROFOAM MIDSOLE AND FLIGHT DECK INSOLE PROVIDE OUR SMOOTHEST TRANSITION.
From Me:
I like this shoe as an occasional runner. Mostly I wear it o break up the 'monotony' of wearing the same shoe all the time. I do feel the fulcrum and if I am running hard, it can feel awkward on my foot.
The shoe feels a bit heavier than my UB19 which are my go to shoe; but the IKONI is a comfortable altrenative. Side note: they are fast if you are a neutral shoe wearer / runner.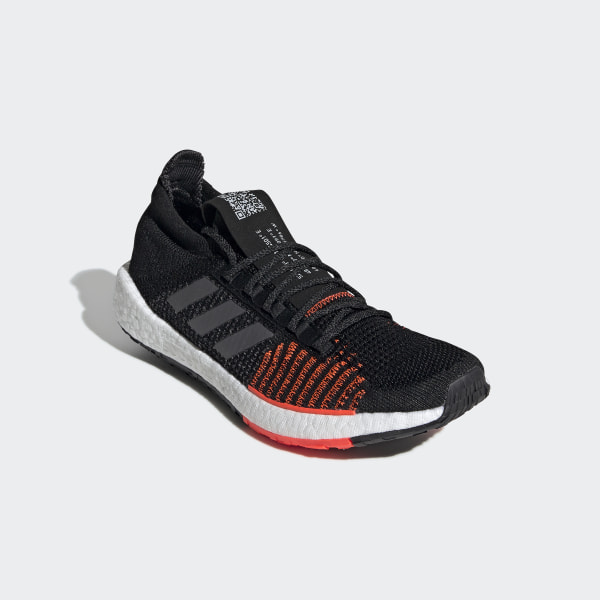 Pulse Boost HD

From Adidas:
We believe that feet deserve a runner's high, too. That's why the Pulseboost HD is sitting on an all-new Boost HD midsole that delivers more stability with the same crazy responsiveness and comfort on any surface. The streets are calling, let's go get it.
From Me:
I feel like these are too hard when I land.
I've run half and full marathons in these shoes. They are crazy comfortable as a shoe, and I can get pretty fast wearing them; but I definitely do not feel the return (boost) like when I'm wearing my UB19
I certainly don't feel the stability.
All in all I feel like these shoes are too hard and heavy
Salming Distance A2 Shoes – Men's
From Salming:
Allow yourself the pleasure of covering mile after mile with the Salming Distance natural running shoe. With great durability and a 5mm heel to toe drop, this shoe is designed to help you overcome both long distances and hard surfaces. The RunLite midsole and a two-layer upper construction deliver a comfortable feel, and the ExoSkeleton feature provides outstanding responsiveness. Let your feet experience the light, natural feeling – even on long distances!
From Me:
While I didn't run my 'fastest' marathon in these; I ran my best marathon in these.
These shoes are light weight and durable. They are comfortable and easy to love.
I purchased these shoes because they are light and have a lot heel to toe drop, without being a 'zero drop shoe'.
I think one day I will do back to these shoes.
Even though these shoes are discontinued, you can get a similar style with my salming discount code BrentFriends at shopsalming.com
Salming Greyhound
From Salming:
Crafted for hard-surface running – unleash the Greyhound in you!
Salming latest addition to the road segment is a road warrior – a shoe tailored for hard-surface running and the impact forces that comes with it.
Drop: 6 mm
Weight: 9.8 pz (US 9)
Stack: 28 mm center of heel 22 mm ball of foot
From me:
I was a little hesitant about these because I have used "cushioned shoes" in the past. What I really liked about these was, compared to my Hokas, my quads didn't bur after a long run. There was enough "ground feel" that I didn't slam my feet while running. The Greyhound has become a really great addition to my rotation of running shoes!